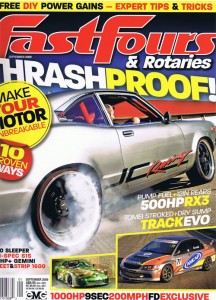 I'm a huge car magazine reader. I've been buying car magazines since the late 80′s. I used to read them to death. The older issues I have are dog-eared and falling apart. I used to be able to tell you what issue a certain car was featured and even quote the copy.
However, as I got older the amount I read dropped. I figured this can be attributed to having less time to sit and read. Now I just skim. Another reason however, is that to me the quality of writing is dropping. From spelling and grammar mistakes, to incorrect information. Makes one feel ripped off for having dropped up to $10 for a mag. It usually just annoys me, but an article in the latest issue of Fast Fours really got to me.
The article was on the latest Datsun/Nissan Nationals held in Queensland. The photos were great however the copy and captions were so wrong. Let me show you:

I'll start with a minor one. The report says:
The event: Datsun Nissan Nationals which is held in Warwick Queensland.
It WAS held in Warwick Qld. But it moves every other year. A small point I know. But I'm just getting started.
So I have a look at the accompanying photographs and see this: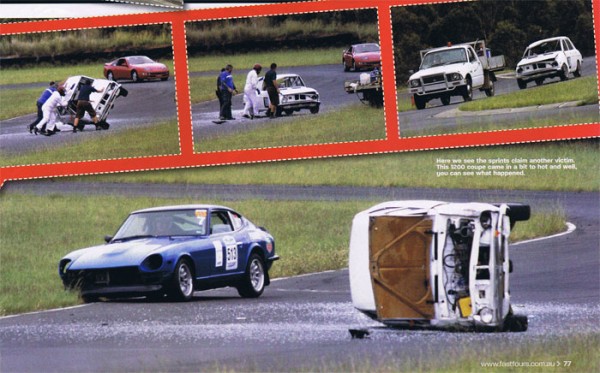 A bit hard to see in the photo but the caption says:
Here we see the sprints claim another victim. This 1200 coupe came in a bit too hot and well, you can see what happened.
Now if you look real close, that's not a coupe, it's a sedan.
Flip the page and there was this: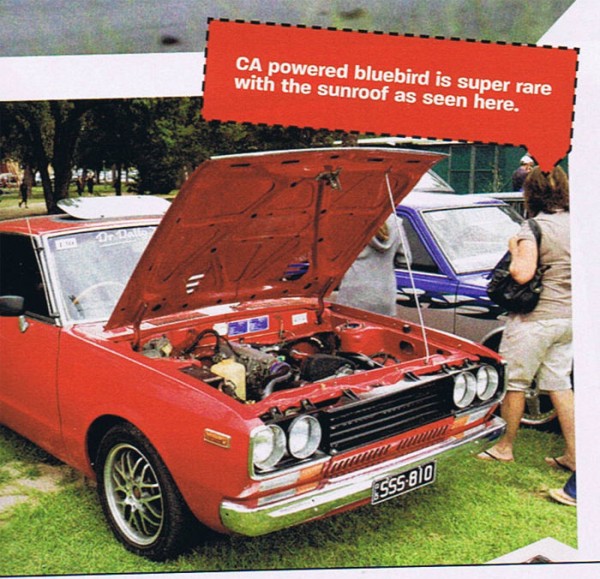 Sorry, but that's no Bluebird. That's a 200B coupe. At least it does have a CA in it. And a sunroof.
Then on the last page of the event report there is this: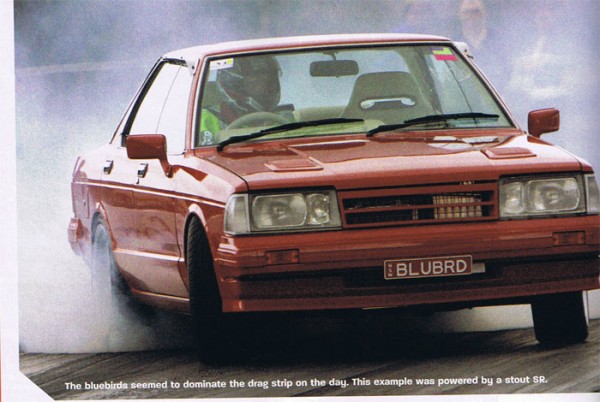 Nice photo, but wait, the caption says it's got an SR? Nope. This Bluebird is powered by A VG30.
Maybe it's just me being picky, but I feel that these mistakes detract from the report. It also casts doubt on the accuracies of other articles. I'm a Datsun fan so I could see the mistakes and ignore/laugh at them, but what about articles on other makes that I'm not so familiar with? Maybe Fast Fours should have someone familiar with certain makes to do some fact checking for them? Will I buy next months issue? Probably (there's a Datsun in it) but if I one day stop buying Fast Fours, this article will be the turning point.
On a positive note, there is an article in the issue on a sweet 1600 with an Fj20